Compared to the previoud week, RME and UCOME prices showed growth, while FAME 0 weakened (see Figure 1). RME (FOB ARA) increased by 0.8% to $1309 / mt (2023-10-13) compared to the 2023-10-09 price level. UCOME (FOB ARA) has grown by 0.5% to $1384 / mt compared to the 2023-10-09 price level. In contrast, FAME 0 (FOB ARA) has weakened by 3.4% to $1104 / mt compared to the 2023-10-09 price level.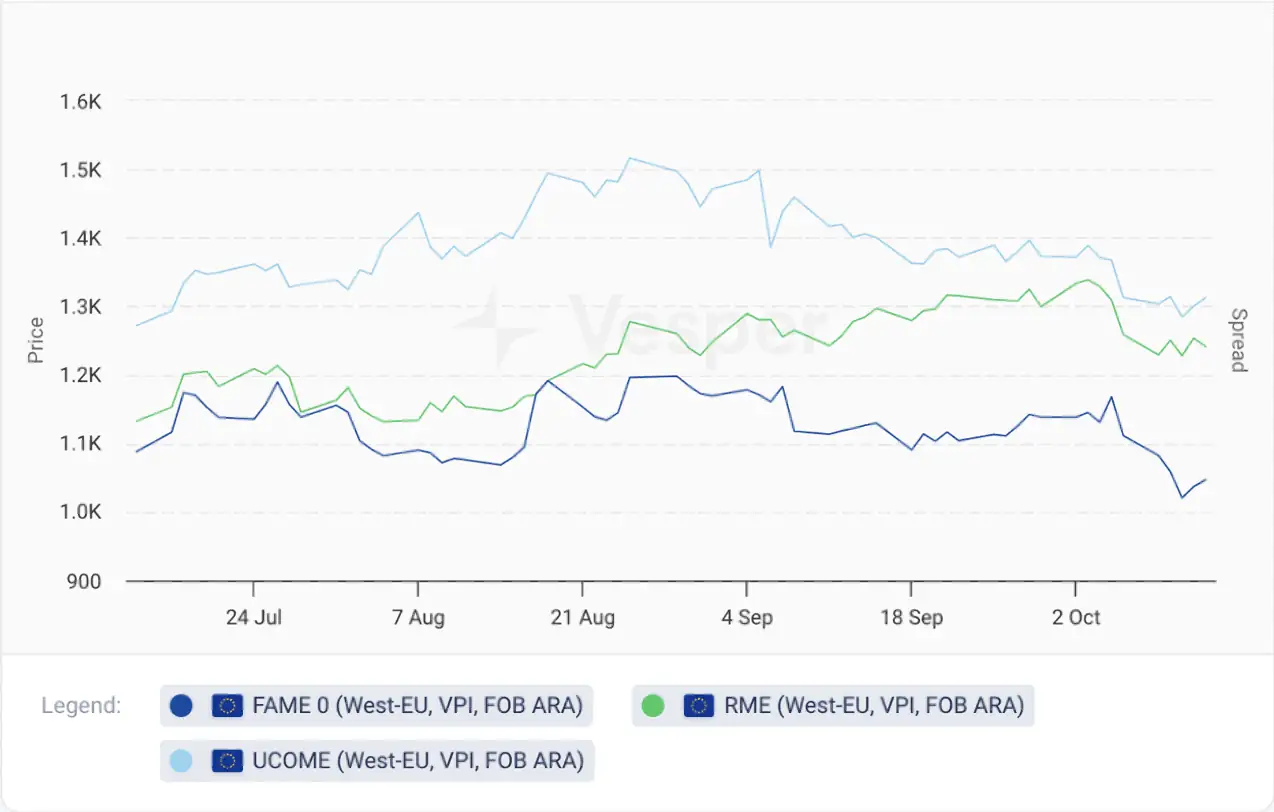 Figure 1: Vesper Spot Outright Biodiesel Prices (USD/mt)

LSGO is currently the key market driver due to the unrest in the Middle East and sanctions against Russia. No w-o-w changes in liquidity in the E.U. biodiesel markets were heard from the market participants. Processing margins recovered a bit but are still not acceptable due to the previous week's outrights drop. Last week, Vesper's source at an oil major told us that there is currently bad demand for diesel in Western Europe due to poor economic conditions, which, of course, fillters into the biodiesel market as well.
LSGO futures (Settle December 23) jumped to $895 / mt (2023-10-13) from $843 / mt on 2023-10-09 (see Figure 2). Investors factored in the possibility of an expanded Middle East conflict as Israel initiated ground operations in the Gaza Strip, shifting from aerial attacks to combat Hamas fighters following their recent violent actions in southern Israel. Iran pledged involvement if the escalation continued, while the U.S. vowed to tighten sanctions on Iranian oil. Saudi Arabia, previously considering normalizing ties with Israel, has paused these plans due to the escalating conflict, potentially affecting oil supply.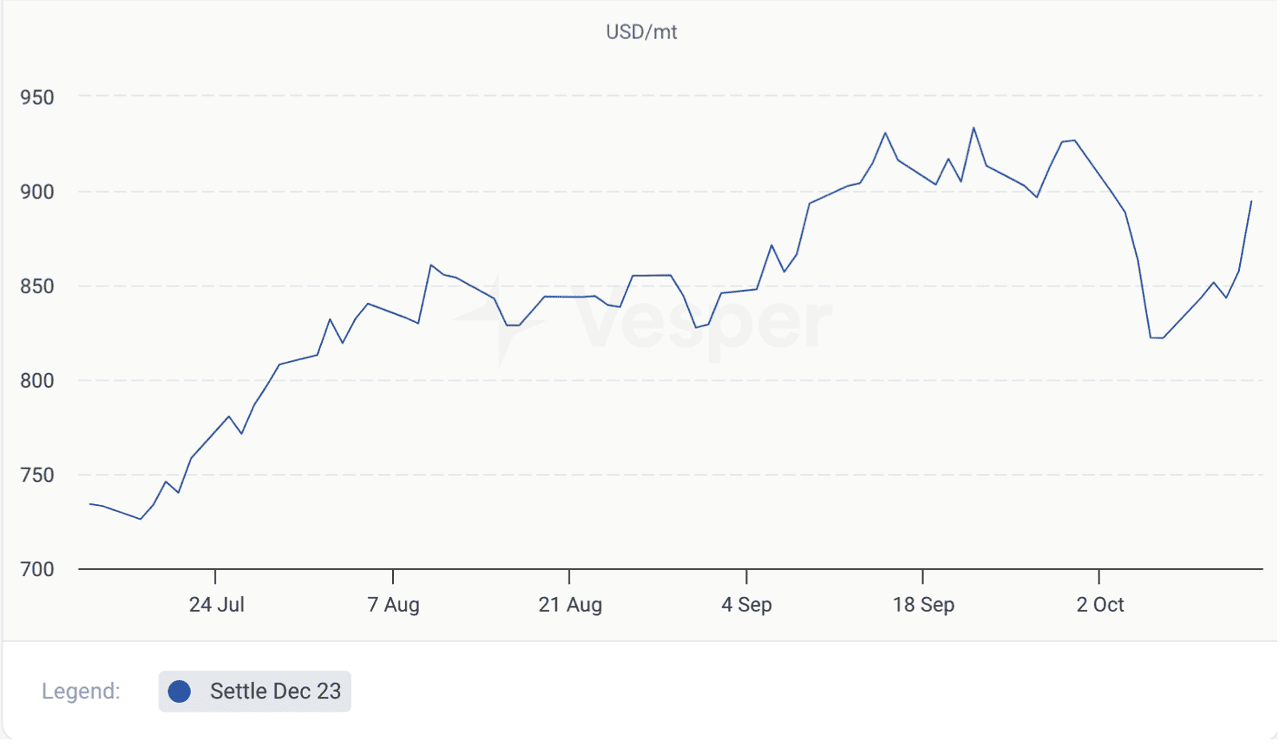 Figure 2: ICE LSGO – Settle December 23 (USD/mt)

Furthermore, the U.S. imposed sanctions on Russian oil tanker owners exceeding the G7's price cap, which may limit Russian oil supply. This situation has led to expectations of stricter U.S. sanctions on both Russia and Iran, potentially reducing oil supplies. OPEC maintained its global oil demand growth forecast, citing a resilient world economy and anticipated demand growth in China, the largest oil importer.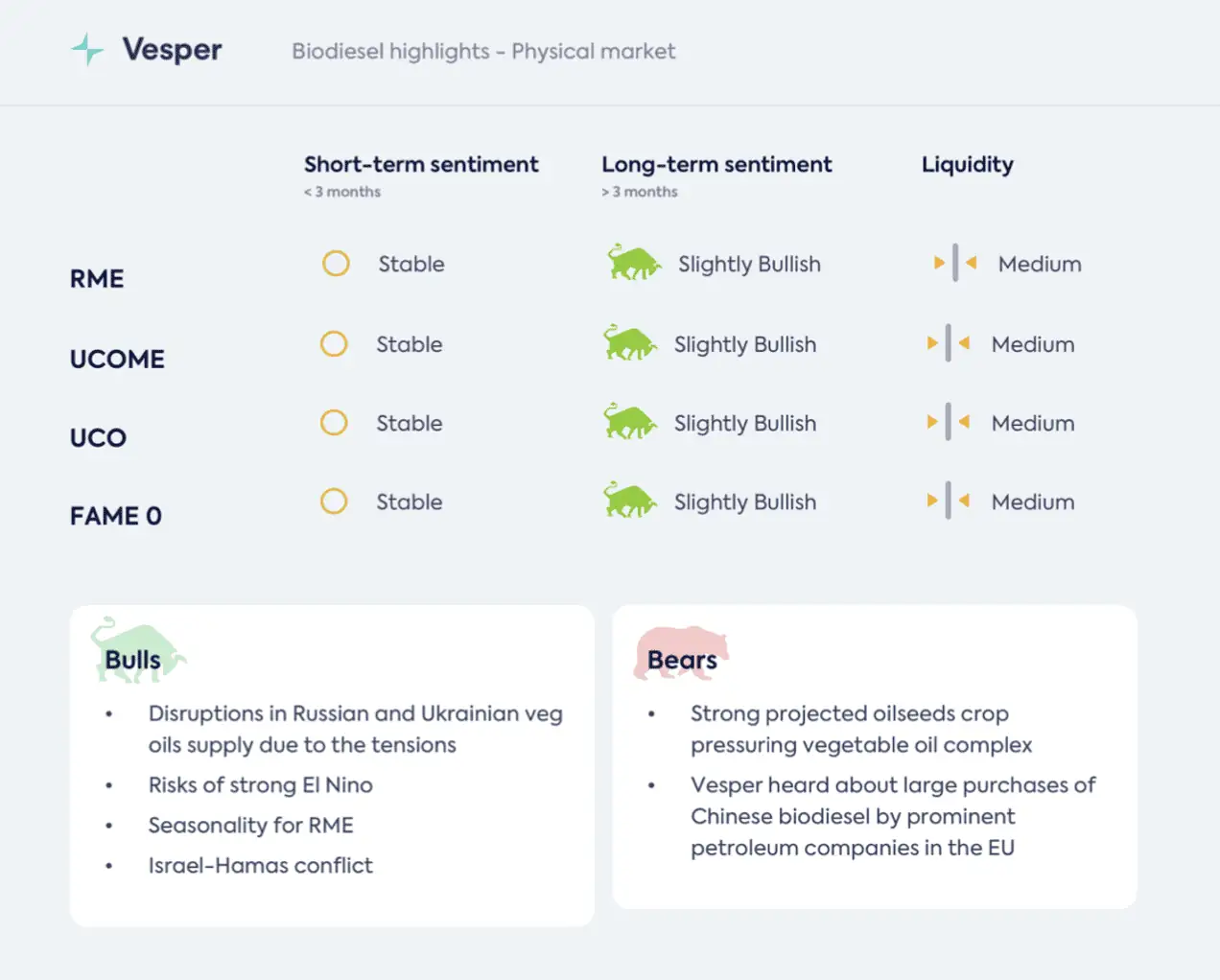 Download our full highlights on the biodiesel market for a global analysis on RME, UCOME, UCO and FAME 0