The collapse of the Silicon Valley Bank (SVB) caused great panic in the global financial markets, especially in the US. This panic is no surprise due to the similarities with the 2008 financial crisis. To calm the markets and prevent a possibly contagious crisis, the Federal Reserve intervened and guaranteed that SVB depositors would be fully repaid. As of yet, there are no expectations that the collapse of the SVB will have international consequences.

According to a study by UK-based cobalt trader Darton Commodities, China's share of global cobalt production is predicted to increase from 44% to 50% over the next two years. The rise occurs despite attempts made by the west to seize control of supply chains for vital minerals necessary to produce the batteries used in electric vehicles.

As the government continues to relax COVID-19 regulations to promote business and the economy, Japan has abandoned its recommendation that people wear masks in most public spaces after three years. But the impact of choice will presumably be minimal. Last summer, the government ceased requiring Japanese citizens to wear masks outside if they complied with social-distancing rules, but few people go barefaced.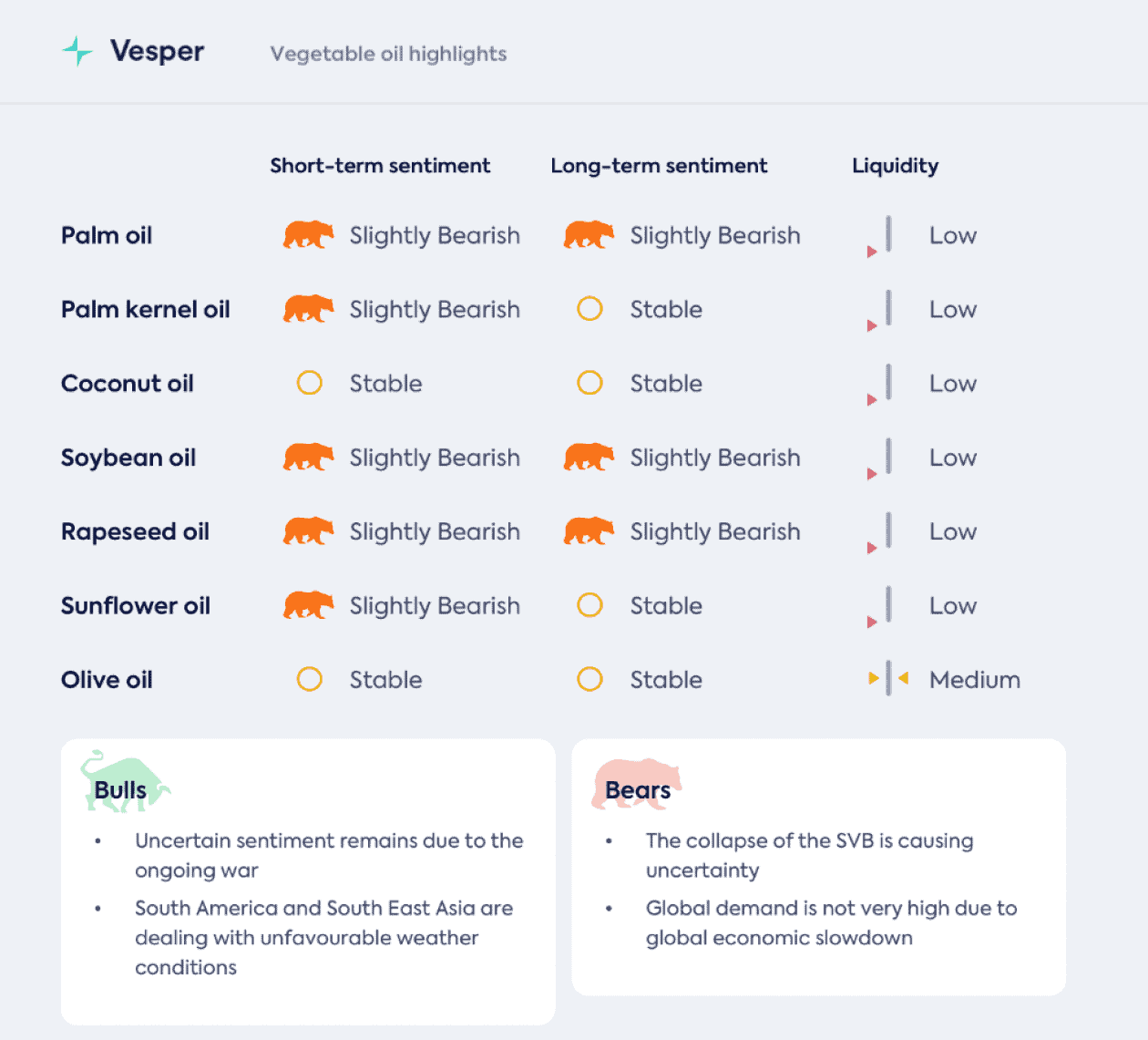 Start a free trial to access the full bi-weekly Vesper Highlights on the Oils & Fats Market.