The first month of 2023 is almost over, and some recent developments could make it an interesting last few days. The news came in that Argentina and Brazil are considering developing a common, South American currency and are already starting to begin with some preparatory work. It is said they have already come up with a name – the sur. If this currency is realised, it will reduce exchange costs and external vulnerability. It would make this the second-largest currency bloc in the world.

There is speculation in the US about large US investment funds turning from China to Europe regarding expanding operations in the region. Due to geopolitical tensions and covid uncertainties, large US funds are planning to expand their offices in Europe instead of China to hunt for growth outside their domestic market. Europe could benefit from this pivot and attract more foreign capital and jobs.

Another episode in the ongoing oil dispute between Russia and the West. It is reported that the EU is about to cut off Russian diesel. Experts say that this move might cause another round of turmoil for the global oil markets, with diesel supplies already being tight. We will have to wait to see if this will be the case.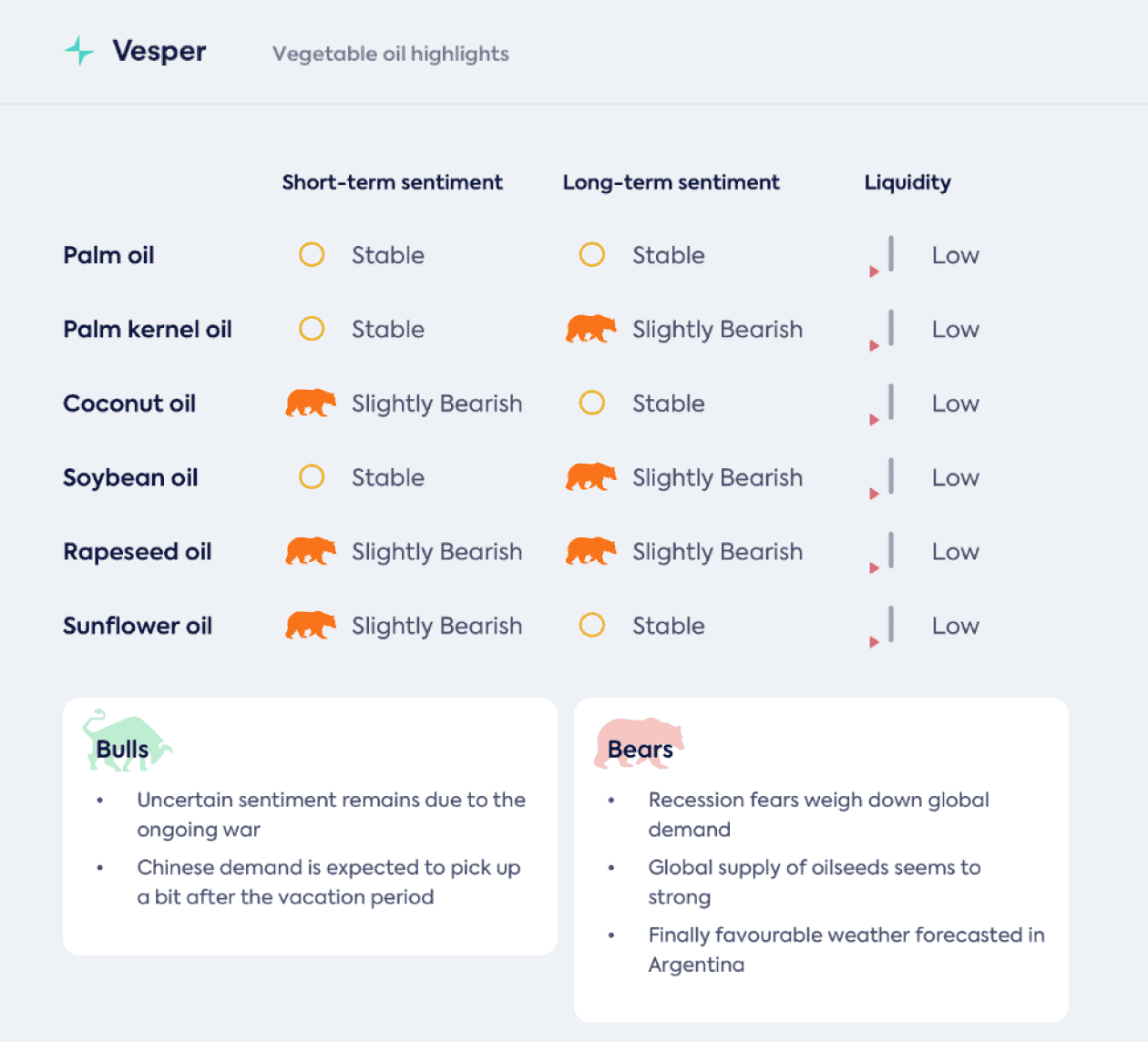 Start a free trial to access the full weekly Vesper Highlights on Oils and Fats.