The European Commission predicted that the bloc's economy would develop faster than anticipated this year and the following year, along with rising inflation. It predicts that as recession fears slow down, the EU's GDP will grow by 1% in 2023, up from 0.8% currently. However, it also increased its estimates of inflation, going from 6.4% for 2023 to 3.1% for 2024 (up from 6.4% and 2.8%, respectively).

Oneok, an American pipeline company, will pay $18.8 billion to acquire Magellan Midstream Partners, forming one of the country's largest oil and gas firms. The agreement will provide Oneok, a company that already transports natural gas, access to Magellan's transportation of crude oil. Dealmaking between the American oil and gas companies had been stagnant for a while.

According to those participating in the negotiations, the G7 and EU would prohibit the import of Russian gas along routes where Moscow has curtailed supplies. This will be the first time Western nations have prohibited pipeline gas trade since the Ukraine invasion. The agreement will prohibit the restart of Russian pipeline gas exports on routes to nations like Poland and Germany.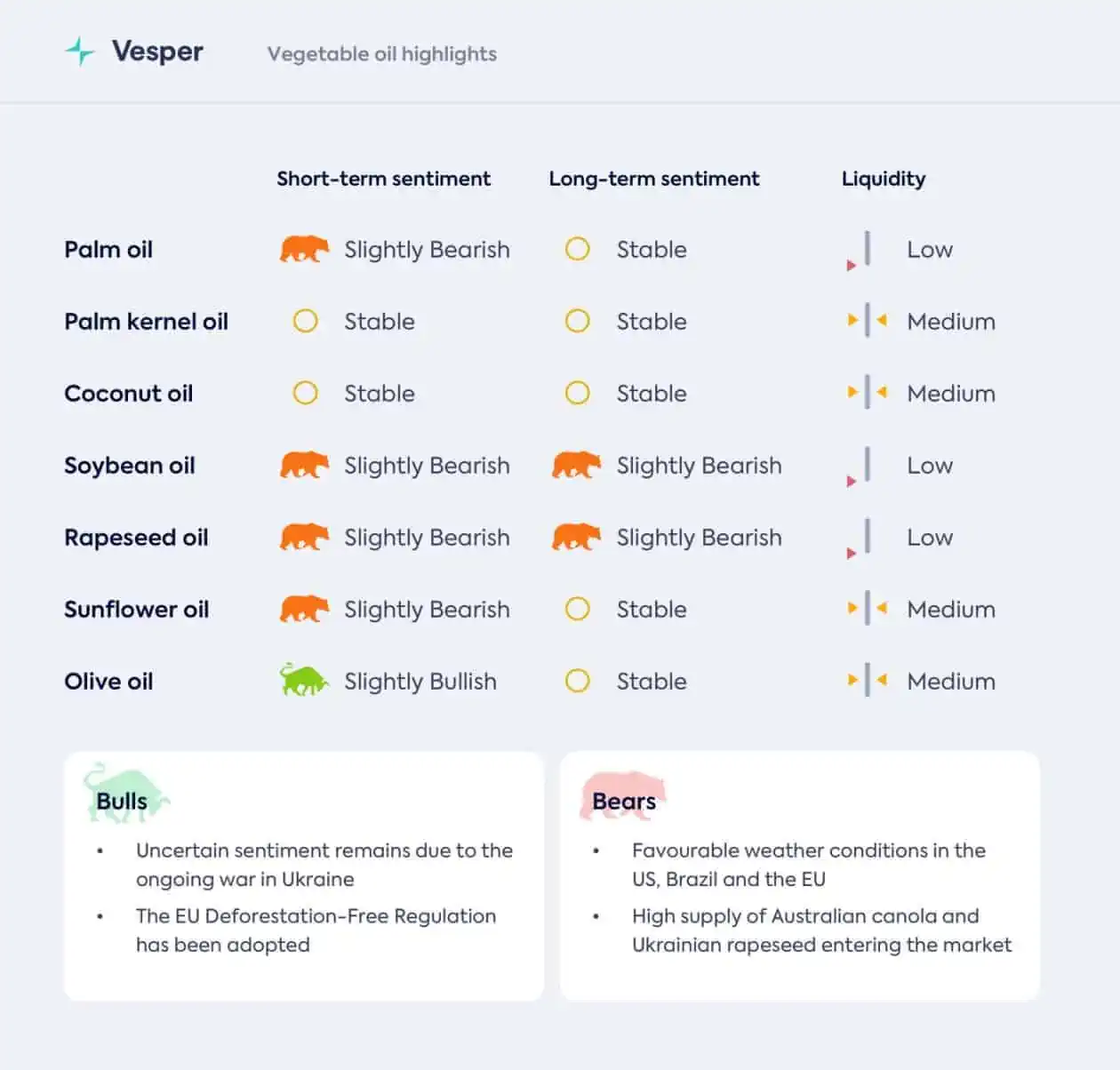 Start a free trial to access the full weekly Vesper Highlights on the global oils and fats market.