After India's mills association announced a lower production than first forecasted, sugar prices have been mostly stable, mainly because Thailand's sugar production has been developing quite well and it's expected to increase exports compared to last year.

It seems that in the short-term, prices will be stable or slightly down, but we have to consider that in April the Center-South Brazil will start a new crop that is expected to be significantly higher than the current one. The problem is, there's strong competition in the ports with grains, which will definitely impact the total exports at least in the first months of the crop.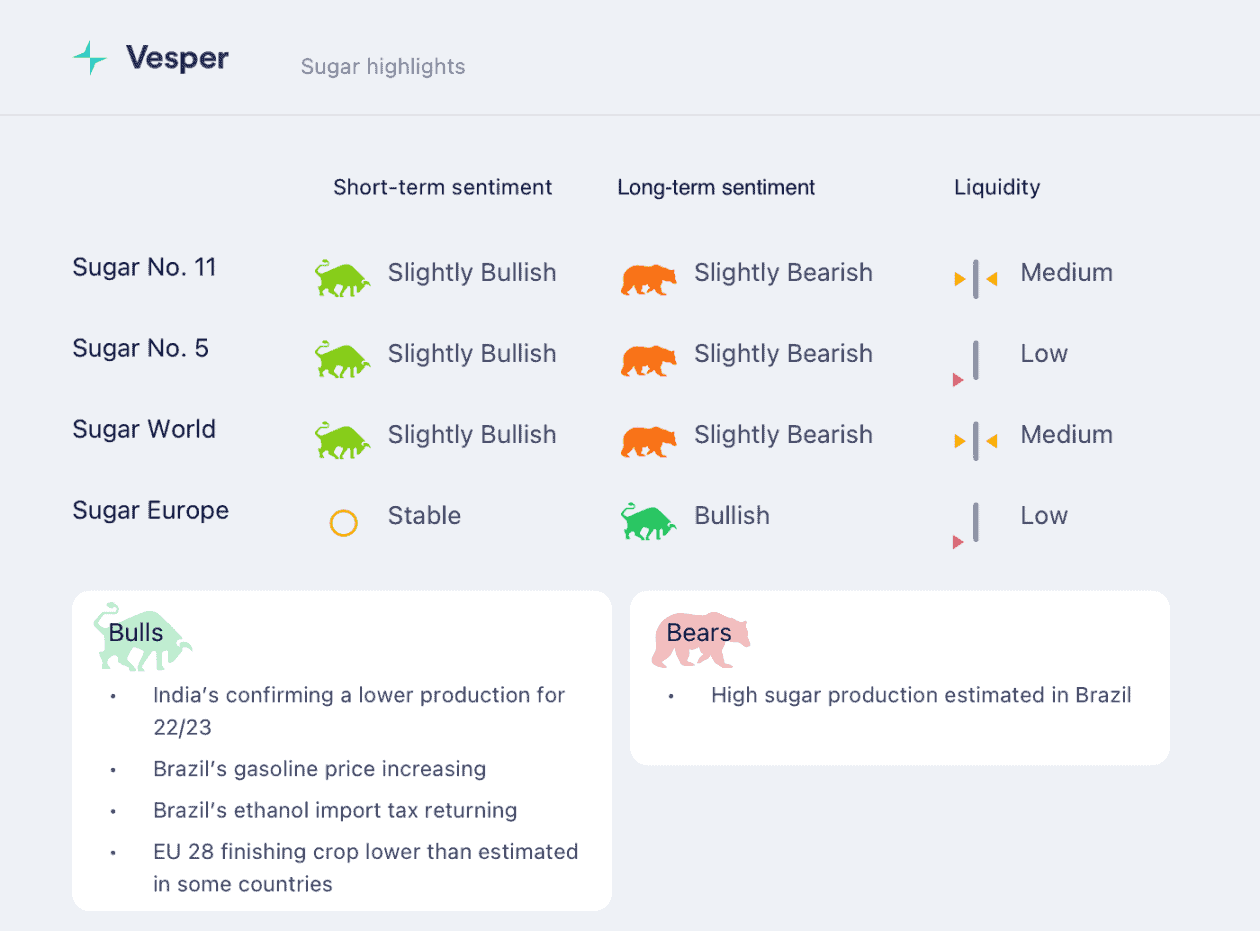 Start a free trial to access the full bi-weekly Vesper Highlights on the Global Sugar Market.