Global prices have seen another increase this week, primarily due to the announced cut in OPEC+ oil production. As a result, raw sugar has reached a new level of 22.75 USD cents/lb, while white sugar is priced at 660 USD/mt. However, this increase in prices is not solely due to oil, as lower production in India and Thailand, reduced refining capacity in the UAE, and a deficit in the white sugar market have also contributed to the rise in prices.

The demand for white sugar is high, but the supply is limited, which has led to the white premium being (difference between raw and refined sugar) at its highest levels. Although Center-South Brazil's earlier-than-usual crushing is expected to increase sugar production, the limited supply from other countries, together with the slower pace of exports from Brazil may hinder availability, keeping prices pressured.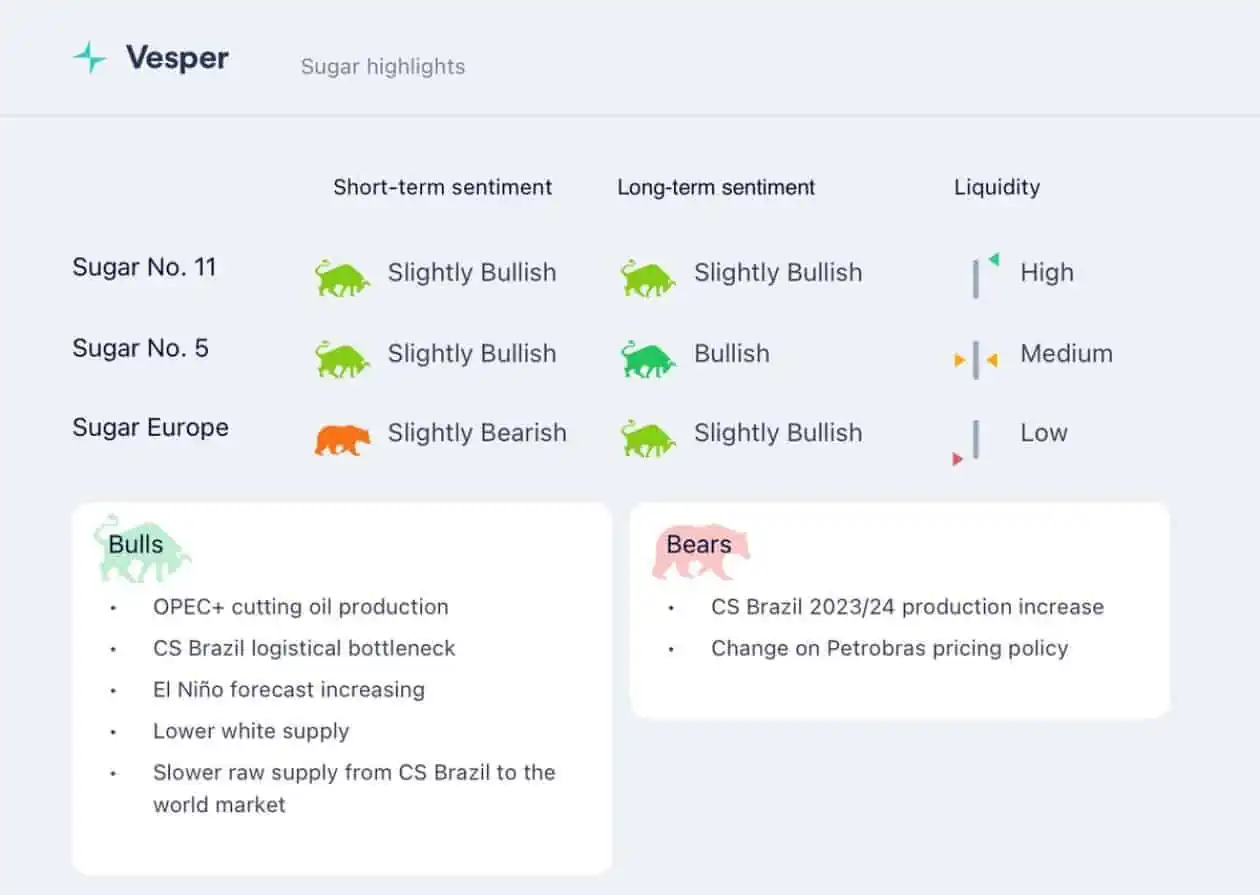 Start a free trial to access the full weekly Vesper Highlights on the global sugar market.