Prices have managed to climb up fast in February but have lost their momentum over the past weeks. Hesitation and later uncertainty have crept back into the cheese markets globally, leaving us with the question: so what now?

We are currently seeing a pretty balanced market that most would call stable. But during the conversations we have had over the last week, many different arguments and opinions have come by. Taking the average of everything we have heard, supply is slightly higher than 'usual' while demand is a tad weaker than 'usual'. But interesting to note there is that nobody was completely certain anymore. Because most of the certainty seems to have been washed away in the sentiment driven price increase over the last month.

Luckily there are always things that return quickly when there is a bit of uncertainty. As buyers are trying to talk down prices during negotiations, while sellers are doing the opposite. Like it should be.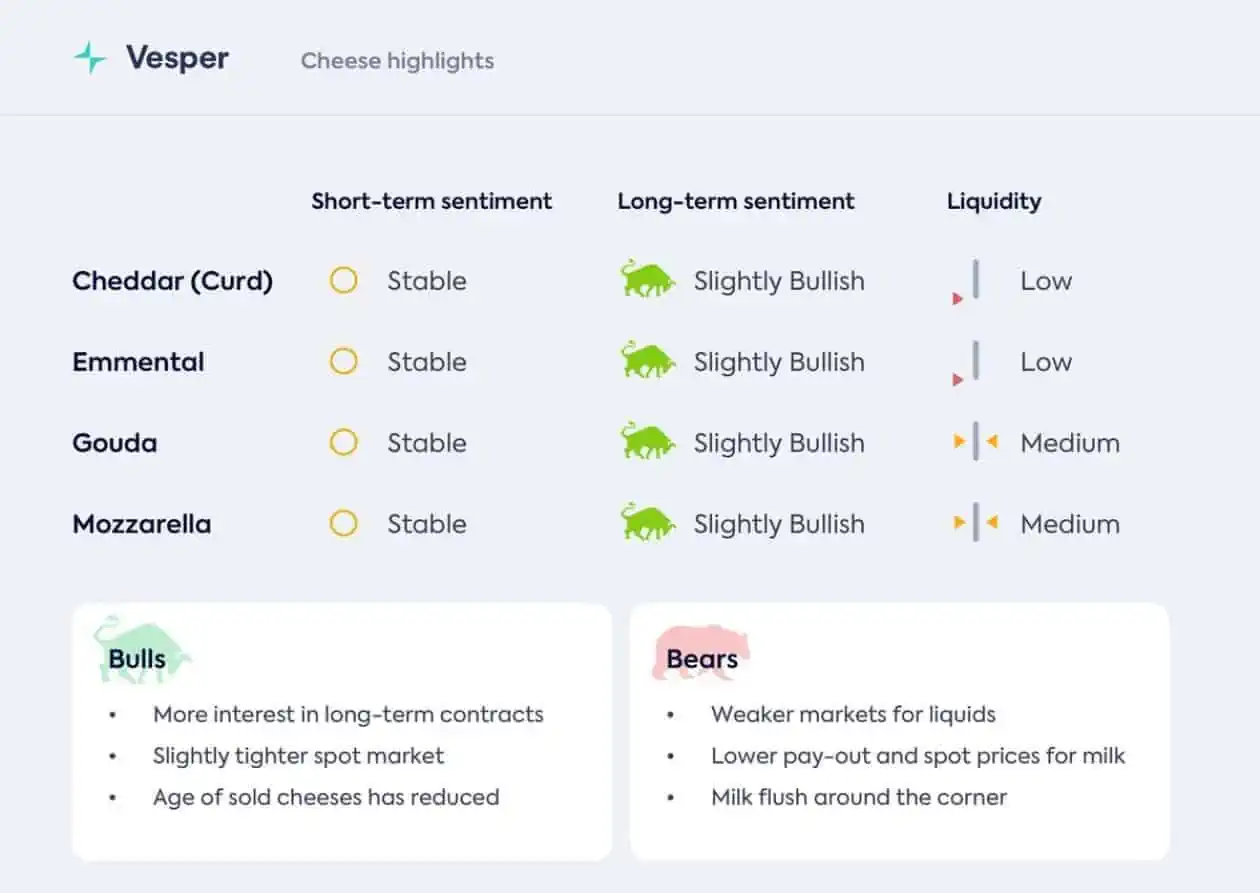 Start a free trial to access the full bi-weekly Vesper Highlights on the Cheese Market.