Throughout the last weeks, buyers had to cover several nearby positions and were willing to lock in volumes further away, creating a price rally for some products. The increased demand seems to be over for now, leaving behind a market full of reluctant buyers but reluctant sellers as well.

Both sides of the market have mostly done business as far as they needed to and are attempting to look forward to what will be coming next. Fundamental analysis will likely indicate that there is more reason for prices to stay low than to increase further. Still, it must be said that supply and demand feel slightly better balanced lately.

The sentiment, however, has shown to be unpredictable and ignores fundamentals wherever possible. Luckily, there is Dubai, where many buyers and sellers can meet at Gulfood to discuss the sentiment. We are curious about what prices will do after this week, as it feels quiet now.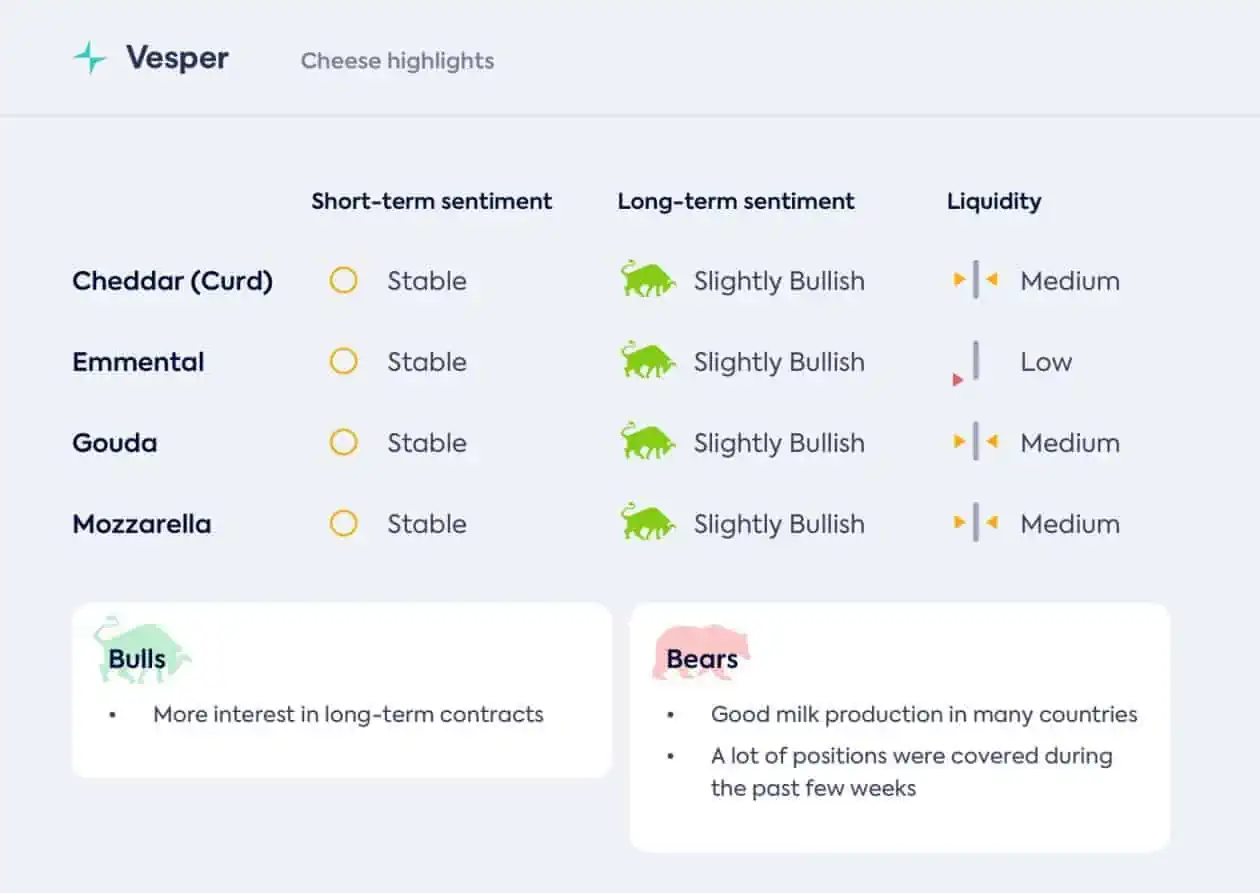 Start a free trial to access the full bi-weekly Vesper Highlights on the Global Cheese Market.