Global commodity prices have seemed to recover a bit throughout late last week, from the significant sell-off due to economic concerns and talks about recession. Decreasing production estimates and some companies taking profit on their short positions have provided some temporary support. However, this week has already given us new concerns, with the US dollar rising in strength and longer Chinese lockdowns, causing prices to be lower again.

Most players within the oils and oilseed complex are seeming to take little risk these weeks. Buyers seem to be waiting for now, either in anticipation of lower prices or because they are not in need of physical product for now. At the moment, we also hear limited trade activity in the paper markets, as most players are close to their holiday and in no rush to increase the volume of their current books.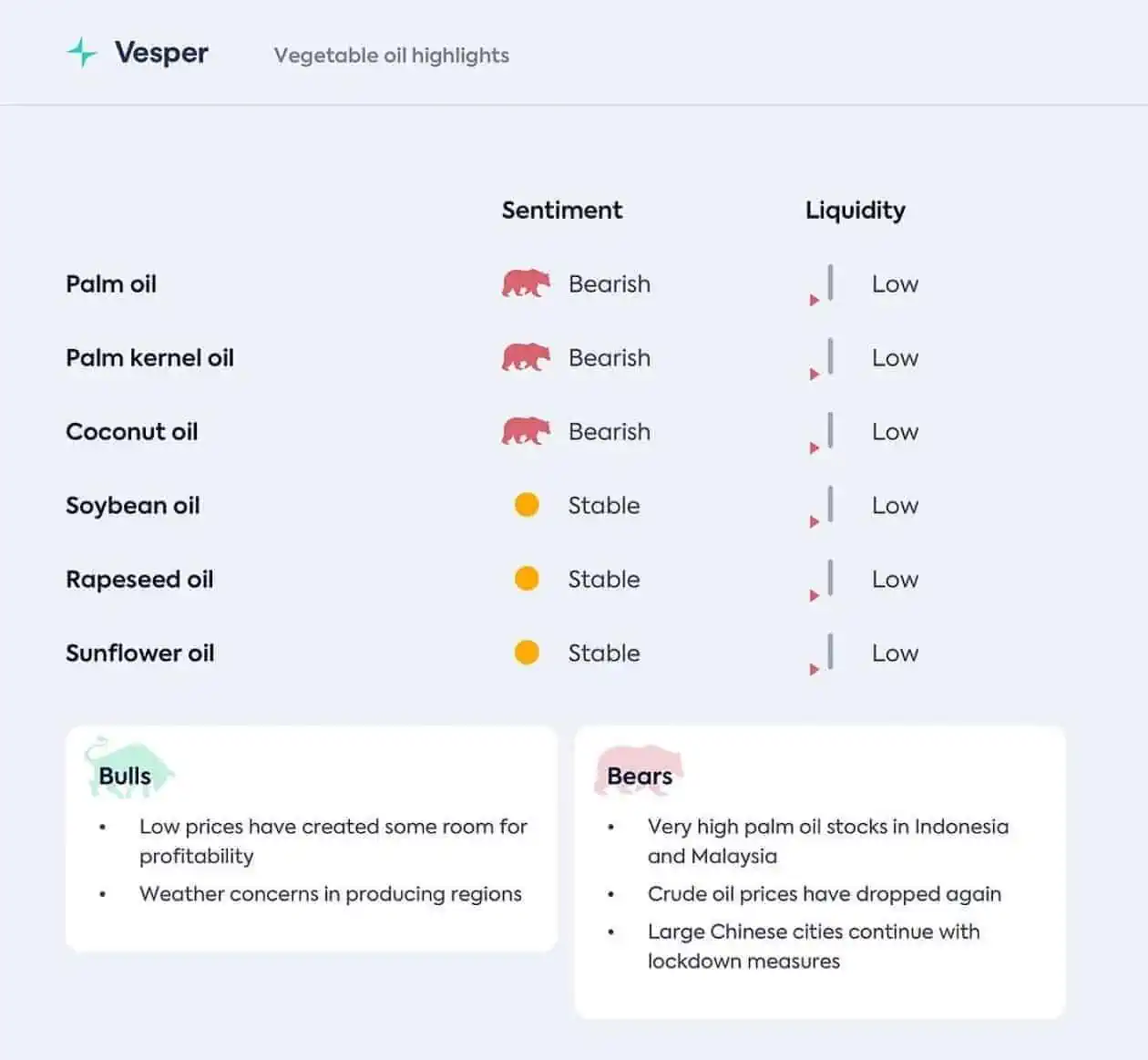 Start a 14-day free trial below to access the entire Vegetable Oil Highlights!