Indonesia has once again caused a stir in the global vegetable oil market. By turning 180 degrees from an export ban on palm oil to a new focus on stimulating export, high levels of uncertainty remain. Few players in the market dare to say with certainty where they stand, as policies might change daily, if not hourly.

In this way, Indonesia currently is responsible for a large part of the uncertainty in the market along with the supply chain bottlenecks. In addition, it remains uncertain how the situation in the Black Sea will evolve. It is clear that with this accumulation of uncertainties, the market is very unpredictable, without a clear perspective on when it could stabilise. Unfortunately, that is also impossible to say with any certainty.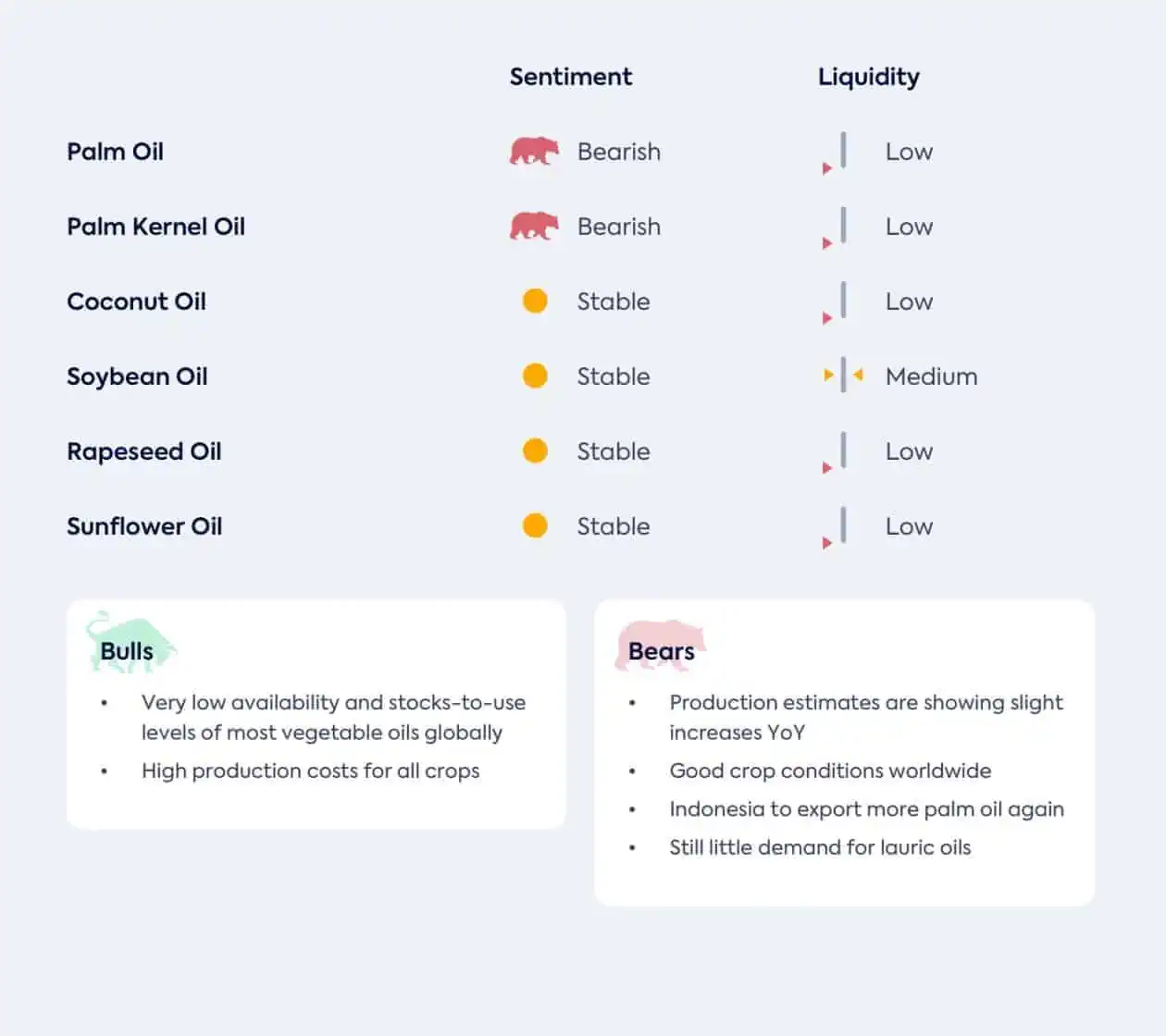 Start a 14-day free trial below to access the entire Vegetable Oil Highlights.