Will there be another worldwide financial crisis? This question is the big thing hanging over the financial markets these days. It all started with the collapse of the Silicon Valley Bank earlier this month, and yesterday, a new – albeit more hopeful – chapter was added to the saga. The Swiss UBS bank announced it would take over its national rival, Credit Suisse, for around $3.2 billion. The deal's value is a 60% discount on Credit Suisse's stock market valuation and a fraction of its $45 billion book value. Although there may be thousands of jobs lost, there is hope among experts that this merger will bring back some faith in the financial system.

Not only the global financial markets are hit by concerns about the news of the banking industry. Crude oil markets are also worried that the banking situation may worsen and lead to a general slowdown in the economy, reducing energy demand. Despite these concerns, the global oil supply is expected to remain ample, according to the International Energy Agency.

The Chinese president, Xi Jinping, has landed in Moscow, where he will meet with his Russian counterpart, Vladimir Putin. Xi anticipated that the "stable development" of ties between the two nations would gain "new momentum" due to his visit. A Ukrainian spokesperson, in the meantime, stated that his country expects China to "use its influence on Moscow" to end the Ukraine conflict.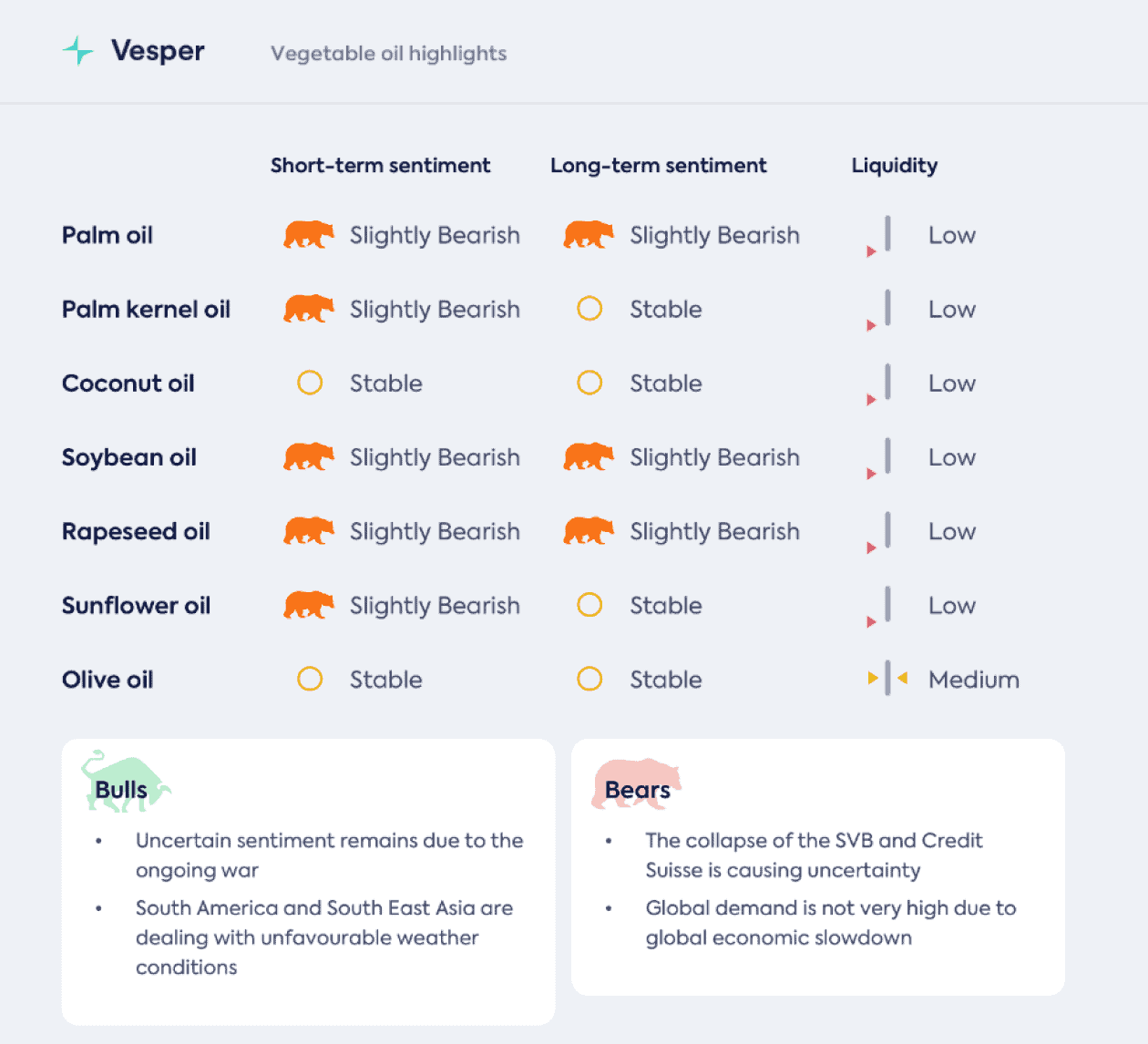 Start a free trial to access the full weekly Vesper Highlights on the Oils & Fats Market.