Polish transporters began a strike outside the Dorogusk border at noon on May 4 in protest at the suspension of the permit system for Ukrainian transporters. Preliminary information suggests an agreement has been reached with Polish law enforcement agencies until June 3. At the same time, the strikers will not restrict the pass for entry into Poland for transit products and regular buses that are escorted by customs officials. They will also not restrict the permit for departure from Poland for humanitarian aid commodities, live animals, and regular buses.

According to officials from the Western coalition, the Kremlin's decision to increase producer taxes due to the G7-led price restriction on Russian oil exports has dealt yet another blow to the energy sector, which is already reeling as a result of Western sanctions. According to a member of the G7-led coalition's analysis of the tax reform provided to the Financial Times, the decision to sacrifice the industry's capacity for long-term investment to close a budget gap was expected to backfire. Vladimir Putin modified Russia's taxation of oil businesses in April by basing charges on the Brent crude benchmark price less a specified discount rather than the price of Urals, the principal export commodity of the nation, which has been trading at a lower price recently.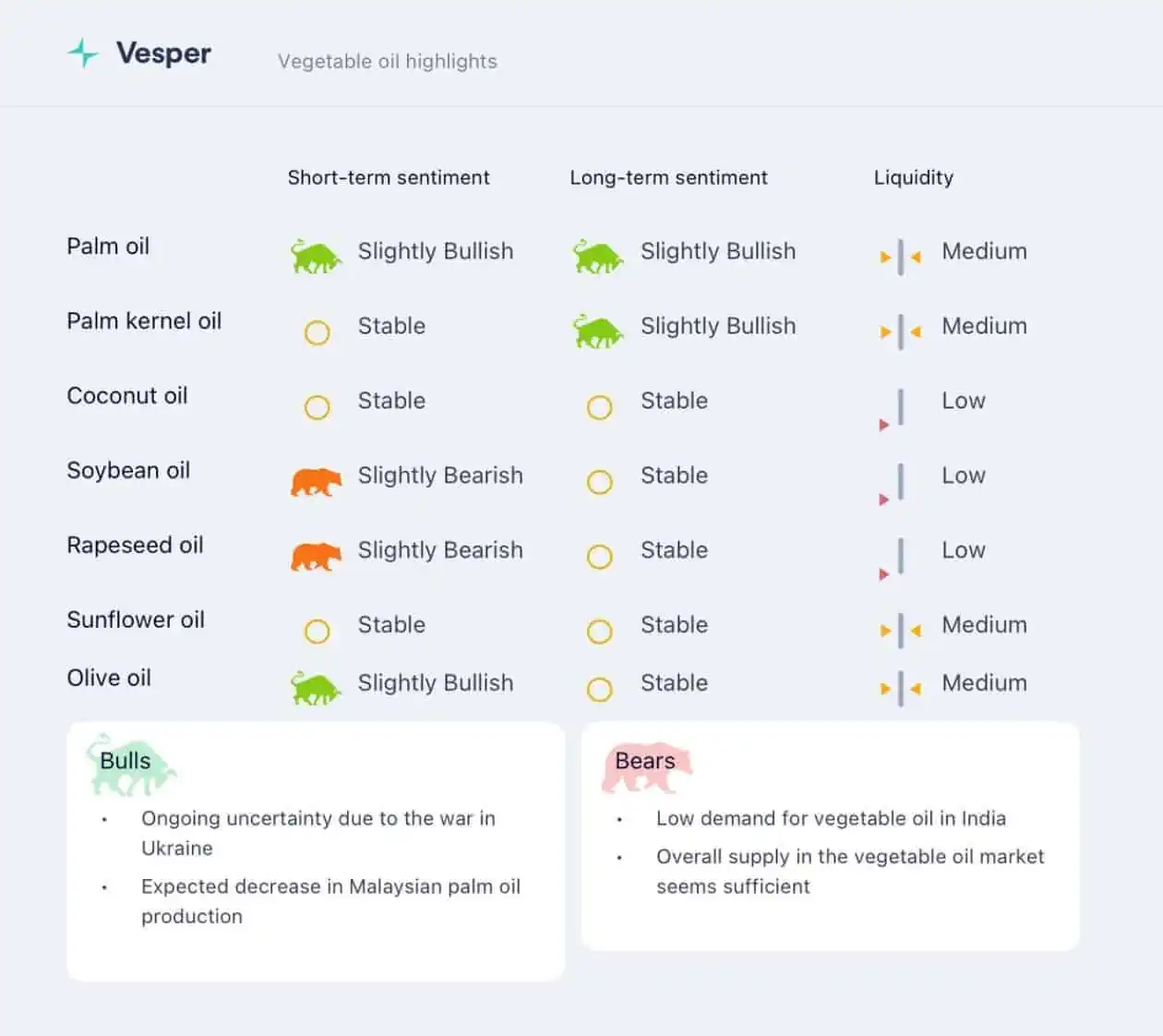 Start a free trial to access the full weekly Vesper Highlights on the global oils & fats market.