The market feels quiet, inactive, and predominantly uncertain at the moment. A period of increased activity is behind us, while the future is still a black box for the most part. Larger buyers have covered most of Q2 already, and some sellers have done the same. There does not seem to be anyone with a lot of pressure to do anything outside some small volumes every week. Although, we still feel like pressure could build up on the producing side during the milk flush.

On the consuming side, buyers are already testing the waters for H2 due to the very attractive prices compared to last year. But actual trades are held back by higher prices. Forcing some buyers back to last-minute coverage, which still leads to some spot trades every week.

On the producing side, the main goal these days is to not miss out on any of the price increases that might be incoming. Their answer is a price premium, which only gets bigger further out. But it remains a big question mark if the lack of purchases these premiums cause will start weighing down on prices in the coming weeks.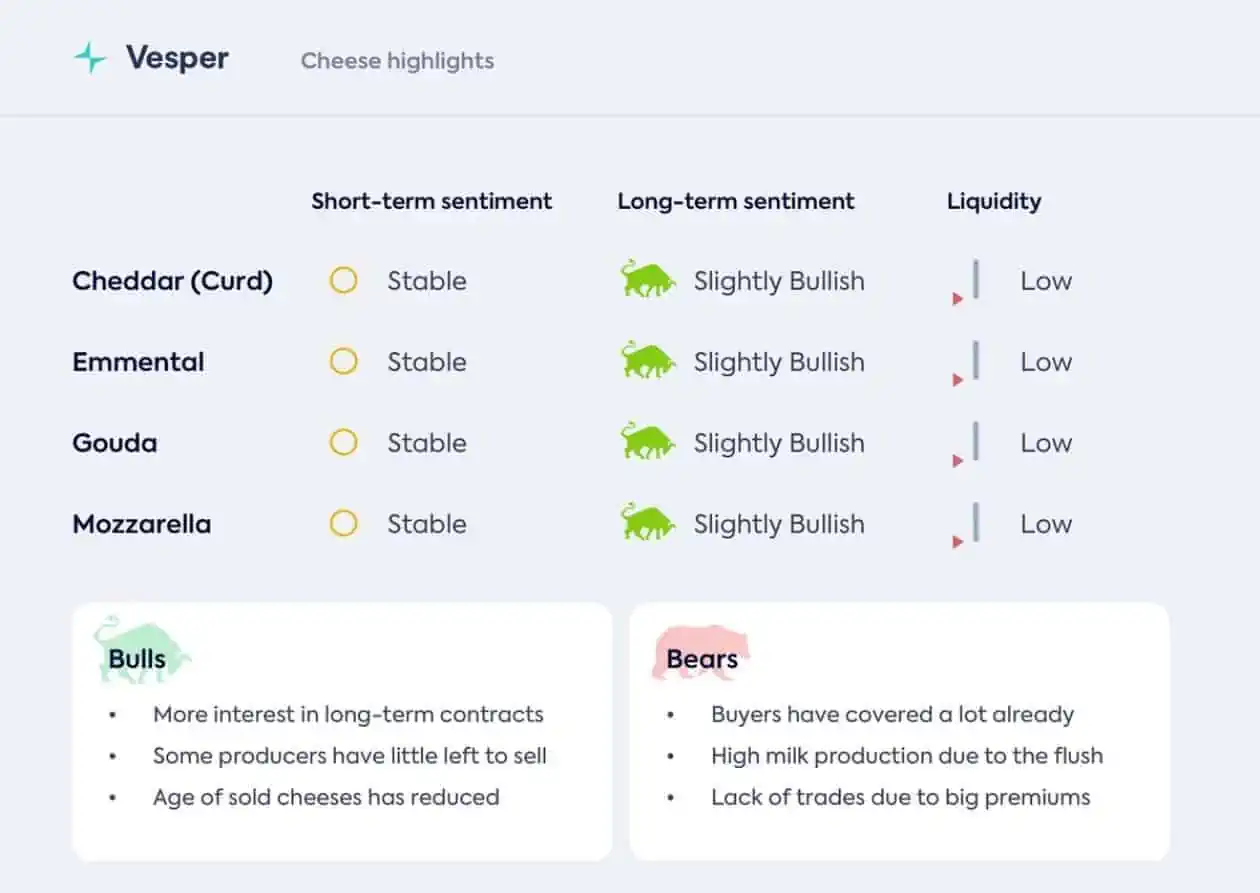 Start a free trial to access the full weekly Vesper Highlights on the Oils & Fats Market.