Week 32: Spot prices have gone up, but the market is not showing a clear direction
Many buyers had placed their bets on the spot market to be covered for Q3. If this strategy paid off in July following a greater availability, it's falling short in August as prices have not decreased to what some buyers had hoped for, obliging them to cover some small volumes for a higher rate.

It is worth noting that the European and US spot markets are experiencing a decrease in volumes and trade activity due to the holidays and slightly lower consumption globally. This leads us to believe that the somewhat higher prices on the spot market will likely not sustain. But, as the market is still lacking a clear direction, it is not certain that prices will decrease in the long term. As a result, buyers and sellers in the EU and US cheese markets appear hesitant to commit to increasing or reducing prices.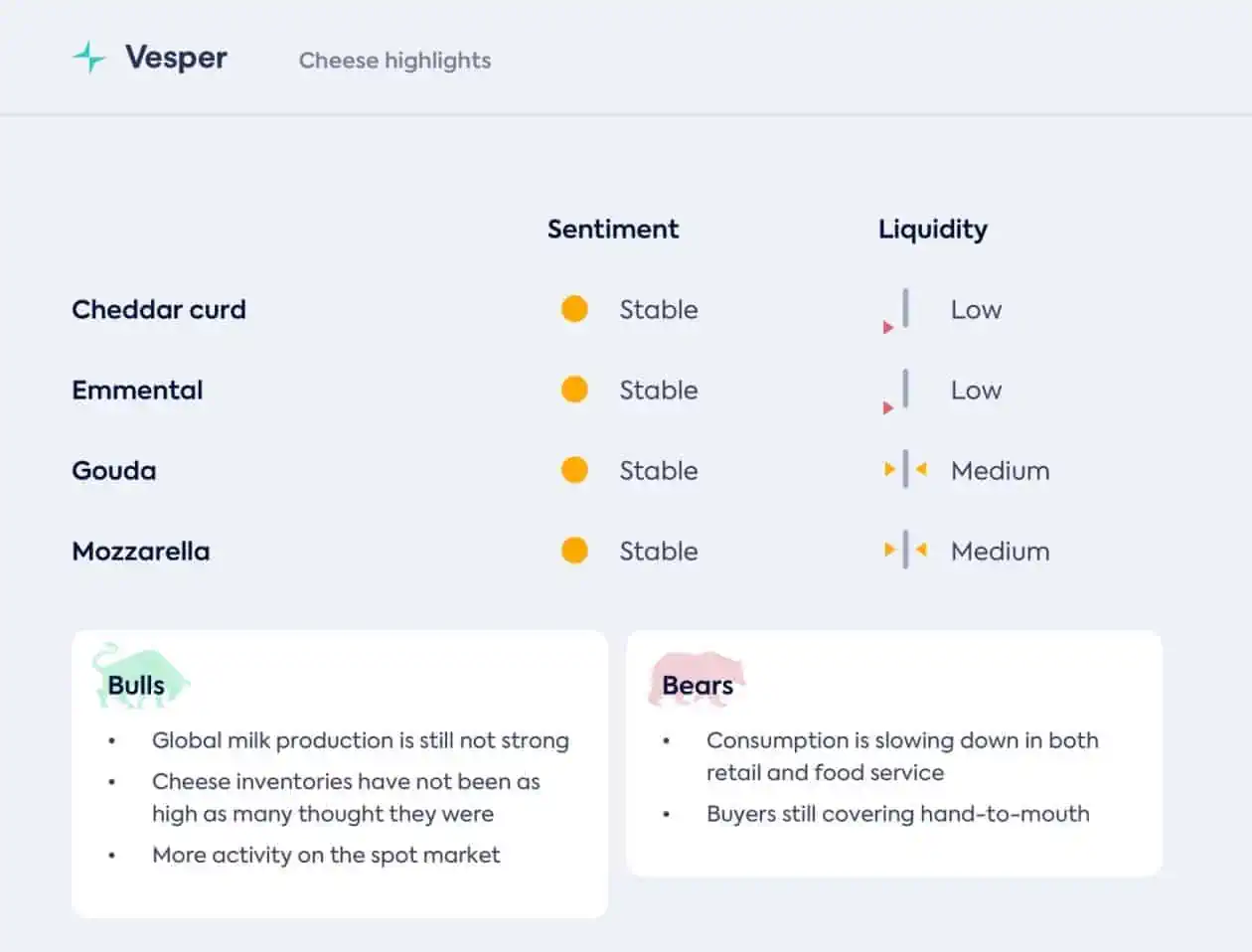 Start a 14-day free trial below to access the entire Cheese highlights.