The very calm and quiet dairy market continues, as traded volumes are still down, and buyers and sellers are waiting to see what happens next. Sellers are slightly decreasing their production volumes due to lower demand, while buyers generally have more stocks than anticipated and can wait out further decreases in price. It looks like nobody wants to get caught with high stock levels if consumption decreases, causing buyers to wait and sellers to keep stocks low.
In the meantime, there seem to be enough things to worry about outside the dairy markets. Ranging from an ongoing war in Ukraine, high energy prices, ongoing logistical issues, and the inactivity of China on the global markets. The effects on the dairy markets of these things are primarily felt in high uncertainty, very high production costs, and many logistical problems, which are all not looking to reduce any time soon.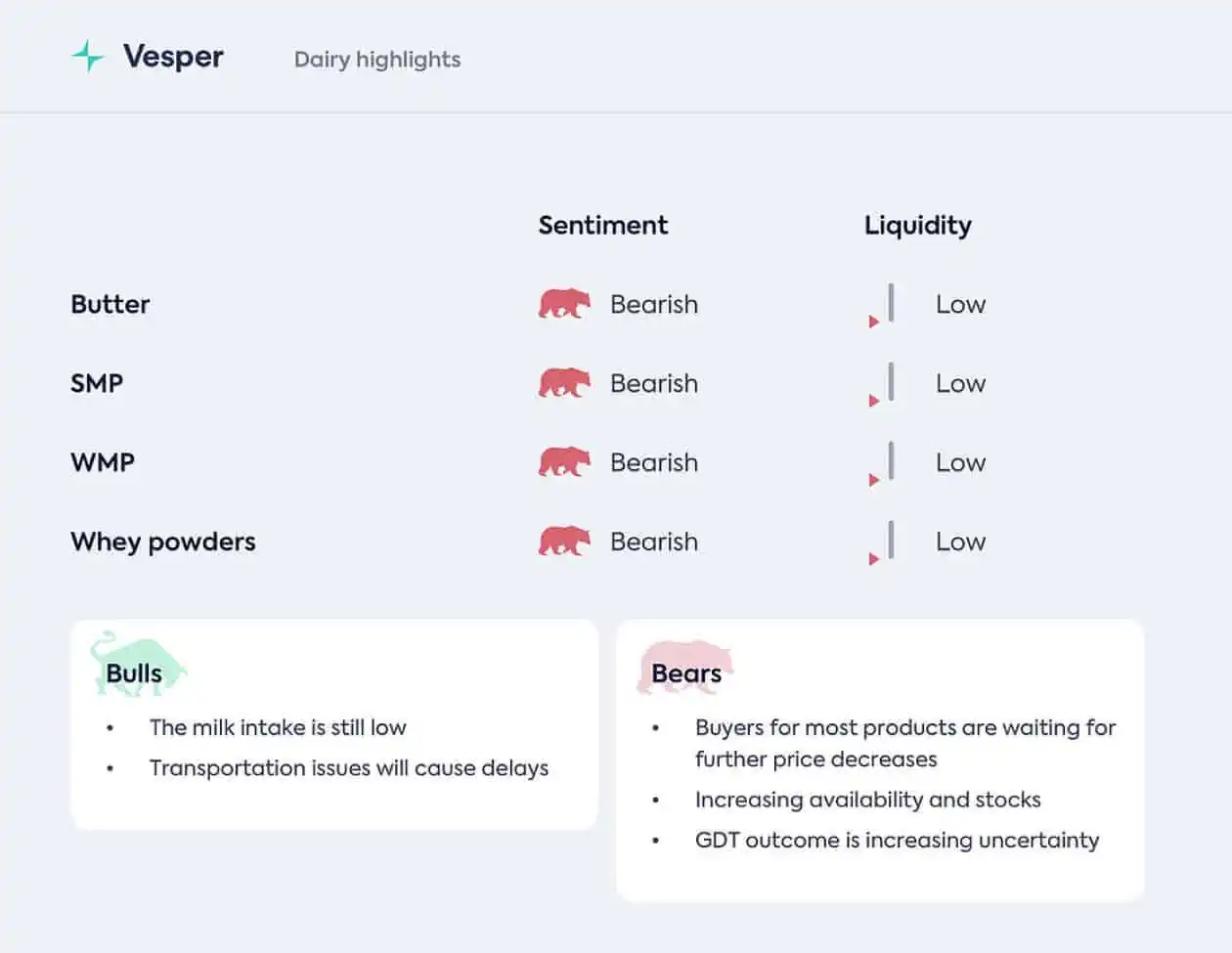 Start a 14-day free trial below to access the entire Butter and Whey highlights.