Andalusia, the most prolific Spanish region from the world's largest olive oil exporter, is expected to produce 587.000 tons for the 2022-2023 campaign, a 49% drop year-on-year.

The southern region, which accounts for 80% of Spain's olive oil production, registered a 25% reduction in rainfall compared to the previous campaign and recorded all-time high temperatures in a summer marked by extreme droughts.

All Spanish olive oil prices have surged since the start of the Russian invasion of Ukraine and heatwaves. Refined olive oil is soaring from 2,943.80€/mt to 3,783.80€/mt YOY as seen on the Vesper platform (see below), and is likely to keep increasing following this historic low harvest. Carmen Crespo, Andalusia's official agriculture advisor, acknowledged the price increase and highlighted that "production costs are excessively high" at the moment, referencing the energy crisis experienced worldwide.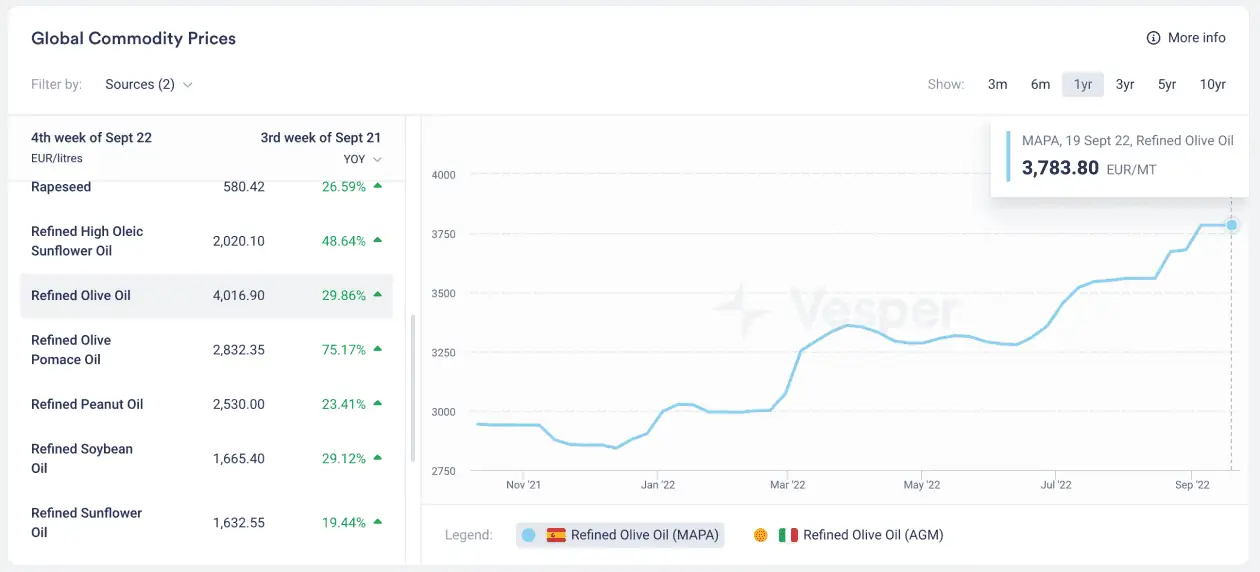 Source: Vesper Global Commodity Prices