Overall, the sugar market has remained relatively stable in recent weeks, with major producing countries having already completed or nearly finished their crops. However, this doesn't mean there isn't room for speculation about future production, especially given the clear risks and uncertainties that lie ahead.

One of the main concerns in recent weeks has been the impact of weather on sugar production. After three consecutive years of La Niña events that negatively affected Brazilian production, the likelihood of El Niño is now significantly increasing. Depending on its strength, this weather phenomenon could potentially affect some regions in the second half of this year.

In Brazil, El Niño could result in high volumes of rainfall, which could slow down the sugarcane crushing pace and lower the total recoverable sugar. Meanwhile, in India, it could lead to drought conditions that may also lower production levels. As a result, there is growing speculation about how these factors could affect the sugar market in the coming months.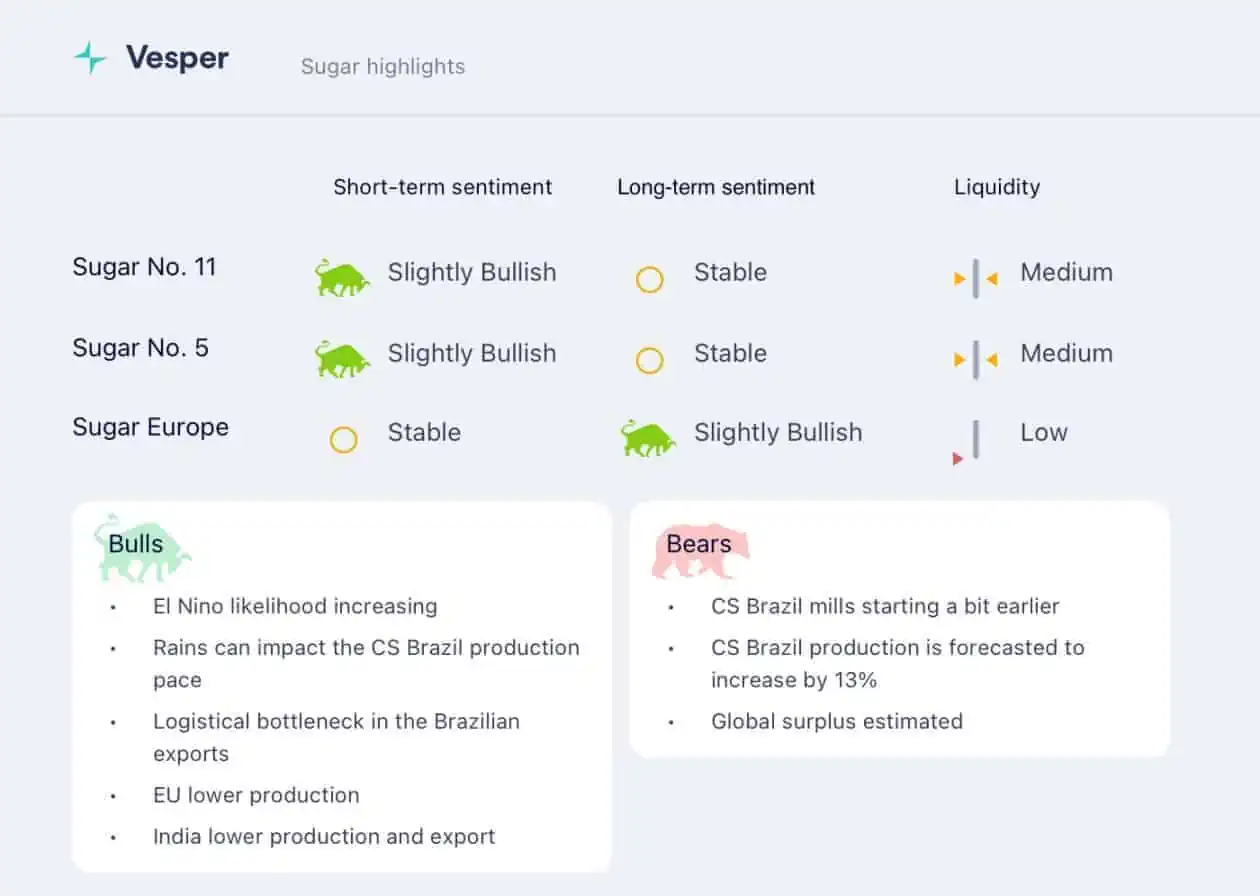 Start a free trial to access the full bi-weekly Vesper Highlights on the Global Sugar Market.