Week by week, there is more milk coming in on the Northern Hemisphere. The spring milk flush is getting started, which keeps on pushing milk into the dairy markets. Spot prices of raw milk therefore, have dropped to levels below €0,30/kg in Europe and we heard sales of $4 – $12 below the $17,78/cwt Class III US milk price in the US (meaning spot milk is traded at $0,13 – $0,30/kg).

Producers of commodities however, do not seem interested in producing more than needed, possibly afraid of removing price support through creating an oversupply. Multiple manufacturers have shut down production plants over the past months, and still do not seem keen to turn those back on. Even though the margins for making dairy commodities with milk bought at below €0,30/kg spot prices are looking healthy.

The question then remains: what are we going to do with all of the available milk in the months to come? Fundamentally, it should create pressure on prices for Q2 as we are seeing now. But this will only be the case if all of the milk is actually used to manufacture dairy products.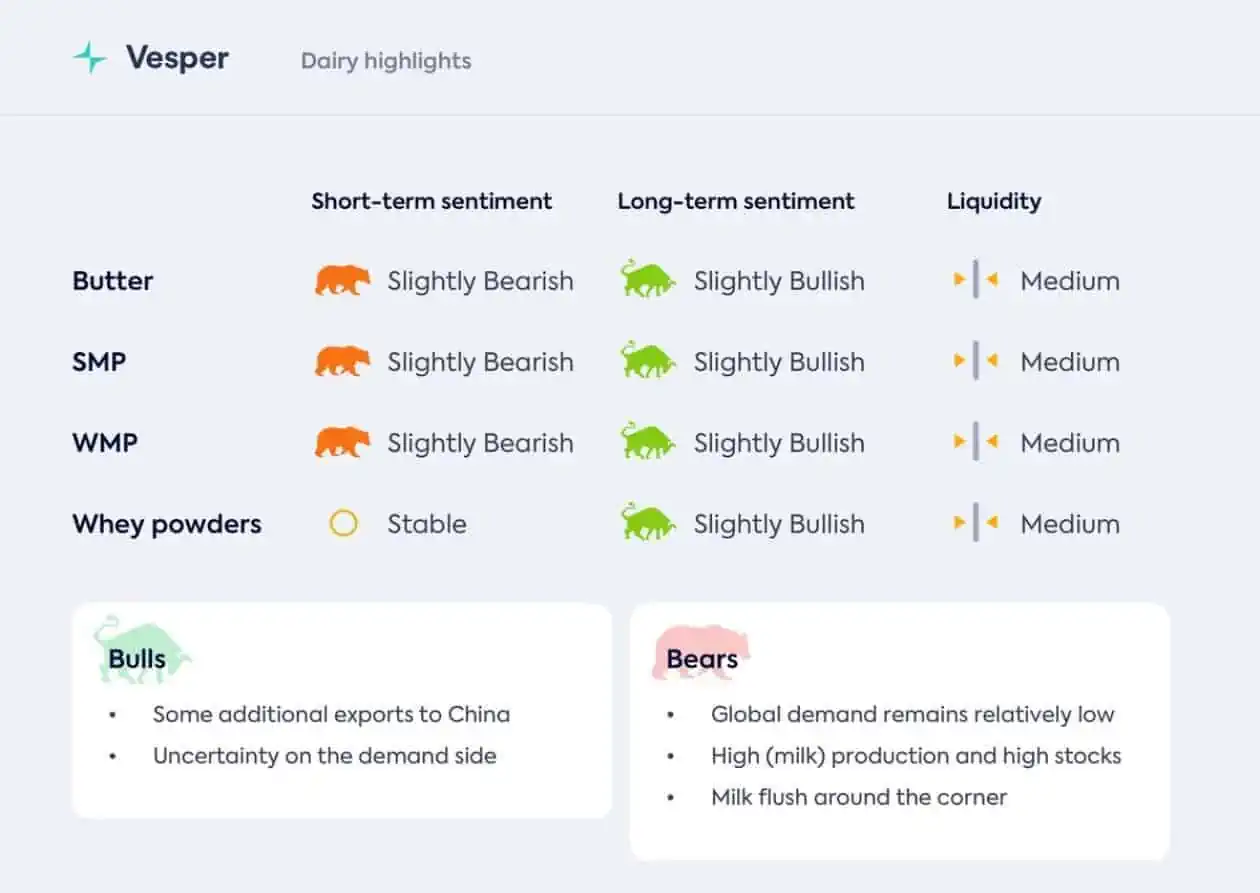 Start a free trial to access the full bi-weekly Vesper Highlights on the Butter and Whey Market.