Palm oil prices took several big hits last week, dropping back to levels we have not seen since before the start of the war between Russia and Ukraine. In its path, it dragged most of the oil and oilseed complex down, although other factors have also put pressure on prices. But as we have seemed to hit a (temporary) bottom, the market has reached a quiet period before prices are moving in either direction again.

In Europe and North America, most eyes seem to be set on the weather combined with the food versus fuel debate. Especially for the latter, the opinions seem to differ as Germany and the UK aim at reduced biodiesel blending while other countries prefer keeping mandates the same. For now, it seems like no accurate indication can be given based on the ongoing G7 talks, but there is plenty of room for speculation.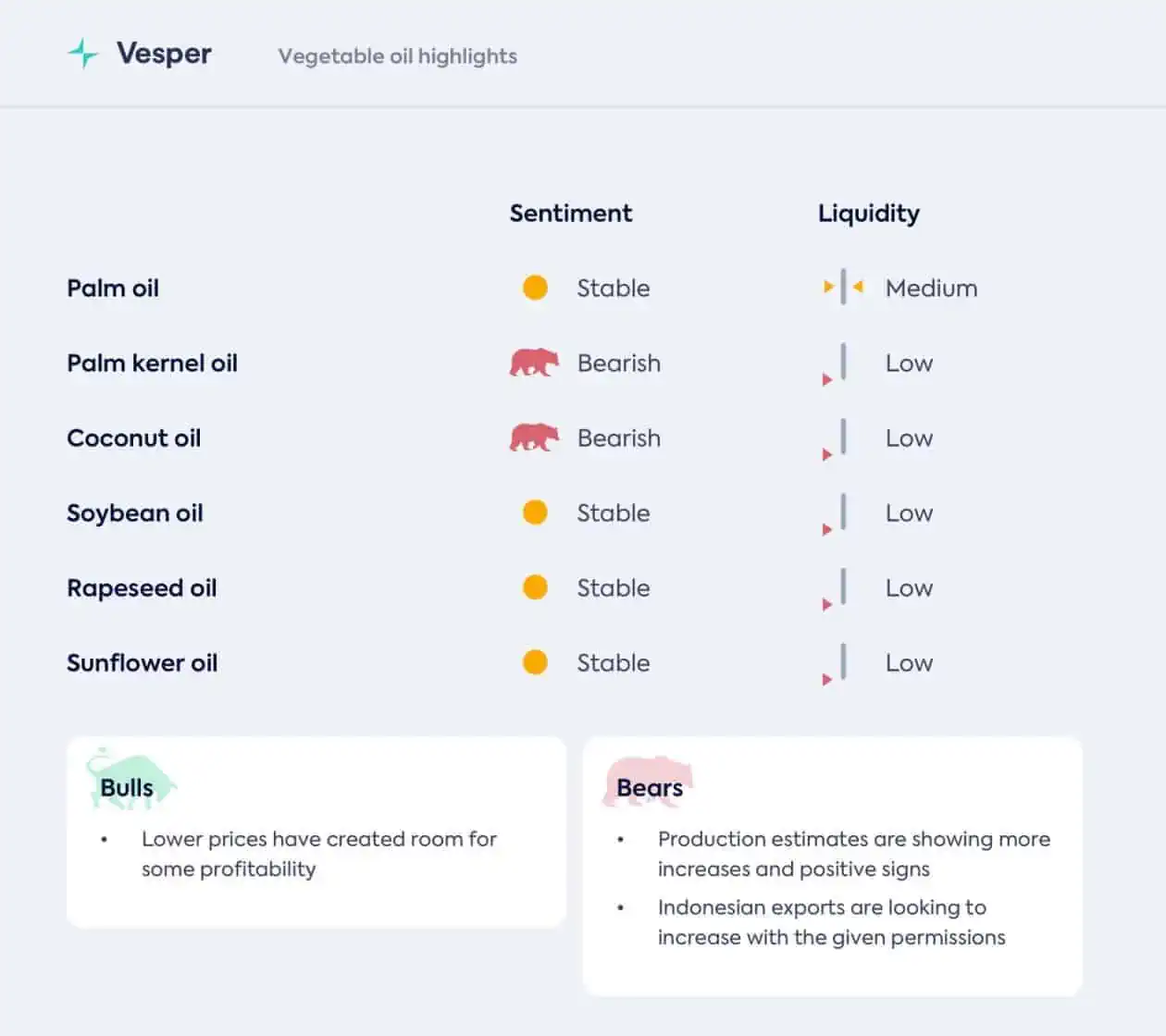 Start a 14-day free trial below to access the entire Vegetable Oil Highlights.