The sugar market has been experiencing a series of ups and downs, with prices recently retreating due to the weakening of the Brazilian real and a drop in crude prices. The latter has implications for ethanol prices, potentially leading sugar mills worldwide to divert more cane crushing toward sugar production, thereby increasing sugar supplies. This comes amidst market forecasts suggesting a potential deficit in global sugar production for the 2023/24 crop.

Several key sugar-producing nations are witnessing shifts in their production outlooks. Thailand, the world's third-largest sugar producer, is grappling with dry weather conditions, which have significantly reduced rainfall levels compared to the previous year. This has led to projections of a sharp 31% year-on-year drop in its 2023/24 sugar production. India, the second-largest sugar producer, is also anticipated to see a decline in its sugar production for the 2023/24 season. However, Brazil, another major player in the sugar industry, has reported favourable weather conditions, leading to optimistic production forecasts, almost bearing the reduction in availability in the Northern Hemisphere alone.
While prices are expected to fall due to reduced Chinese demand and drier weather in Brazil, price anomalies in India and Thailand are likely to provide support.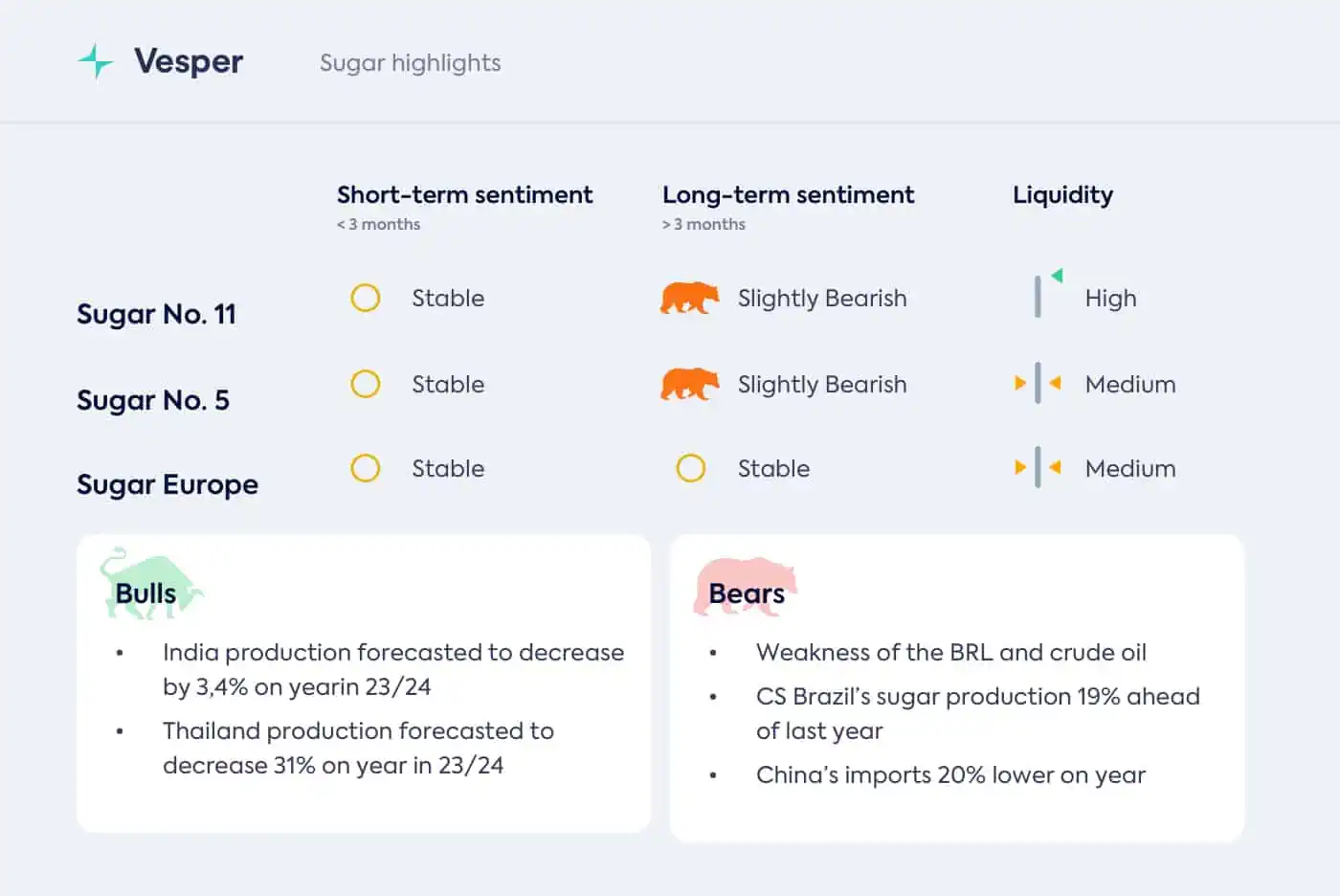 Visit the Vesper platform for the most up-to-date global sugar prices.